Information for Library Administrators
​
​​Update on Canadian Electronic Library Hosting for CRKN Members
In 2008, 68 CRKN university members licensed 8129 titles from CEL under perpetual access terms. The original license agreement provided for hosting on the ProQuest/ebrary platform as well as Scholars Portal. The ProQuest hosting arrangement ended in July 2017, when the CEL content was removed from ProQuest. At that time, free hosting was provided on the desLibris platform for all CRKN members.

On July 15, 2018, this policy will change as follows:


Members holding any current CEL subscription service will continue receiving free hosting for unlimited multiple users.
Where no current CEL subscription service is held, these choices are available:
Hosting for 3 concurrent users by account: no charge.



Hosting for unlimited multiple concurrent users: $.05/FTE/year, with a minimum charge of $300
No action is needed to enable option 1.
To order unlimited hosting, (option 2,) please contact us.

To get pricing for your library on subscriptions or hosting, use the pricing calculator below.

​
​​Notice of Change to https:// on July 30, 2018
On July 30, 2018, desLibris will be moving to the https protocol exclusively. We will also be enforcing the use of a standard host name, which is https://www.deslibris.ca .
We will use re-directs to make sure that this will not affect access usage where urls using any of these forms of the host name:
So all current MARC records with any of these urls in the 856 will continue to function correctly. However, to insure future security, the "https://www" hostname forms should be used in library records where possible. In particular, accounts using referring URL authentication or proxy servers may be impacted.
​​Referring URL
Please verify that the target URL from your host page is https://www.deslibris.ca/referring. This will require a change to the HTML on your host page. See here for more instructions.
​​Proxy Servers
We have also made a minor update to our EZProxy stanza, as documented here.
All proxy servers should pass through the https protocol rather than http as of July 30, 2018
MARC Records
All desLibris MARC Records will be updated to reflect the https protocol in all relevant tags. But it will not be necessary to reload previously loaded MARC, since the redirect will keep the http links live.

​​
Reasons to Subscribe or Renew Your Library's Subscription
desLibris is the most effective way for Canadian libraries to maintain a current collection of Canadian books and documents licensed for multiple concurrent-user access. Free MARC records and links to all major discovery services provide full catalogue integration. New content is added daily, at prices of only pennies per title.

​
​​New! Standing Orders for Canadian Scholarly Publisher Frontlist
The members of the Association of Canadian University Presses release hundreds of new titles every year, which are vital holdings for academic libraries. Few of these new titles are included in the desLibris Canadian Publishers Subscription Collection due to rights restrictions.
With this new service, academic libraries can be assured of receiving all new titles from these publishers as soon as they appear at a guaranteed price, which is 10% lower than the historical list price. The service includes all titles issued by the publisher bearing publication year 2018 and later.
2018 Standing Order Price
2
1Average number of titles released annually in 2015-2017
2Price based on average prices for 2015-2017, less 10% discount
​​

Quick Tips for Library Administrators



Analytics and Usage Reports
Perpetual Access vs Subscription
Limiting Access to only Authorized Titles
Buying Perpetual Access Licenses
Analytics and Usage Reports
On your library dashboard is a link to your usage reporting site.
In addition, the administrator view of each title displays a Library Administrator information tab which provides information on the use of the individual title.
On the MARC Delivery Services panel in your Library Dashboard are the tools to set up regular updates for all your entitlements and to create customized sets of records as required, including delete records.

Because desLibris uses IP authentication to validate and admit library users, it is important that your addresses be accurately recorded. You'll see below the set of IP addresses that are now on our records. You can add, edit and manage your library's IP assignments/ranges directly on your Dashboard following the instructions here. Any changes made here will take effect immediately.

Perpetual Access vs Subscription
Limiting Access to only Authorized Titles
To restrict your users' access to only titles available to them in fulltext, use the "Customization" tab in your Profile.

Buying Perpetual Access Licenses
Subject to publisher permission, most titles on the site are available for perpetual access licensing. A purchase (instructions here) will add the book to your library's collection instantly.

You may store search lists of titles of interest in order to receive notifications and build purchase orders. More information.

desLibris provides a portal to external databases like Internet Archive and Open Library, as well as to databases like CANLII which can be used to extend searches originally performed in desLibris. See the "External Searches" tab in your Profile for more information.

Every library user may open a personal account on desLibris to create bookshelves, store annotations and bookmarks, and download to tablets.

Every authenticated title in desLibris may be read on personal devices using the URMS Reader app, available for Android and Apple/IOS. More information.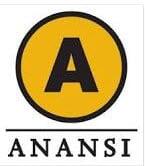 ​​House of Anansi Releases Non-fiction and Poetry Collection for Libraries
To mark its 50th Anniversary, the House of Anansi Press has released a collection of over 200 titles from its non-fiction and poetry lists for library use. Including all titles in the Massey Lectures and Monk Debates series, the titles in this collection are works of lasting reference value from a leading Canadian publisher.
The Anansi Collection is available exclusively on desLibris.
Pricing
While each title in the collection may be licensed individually, the collection is available at a discounted price.
Libraries purchasing the collection in 2018 will receive all new titles released by Anansi in these genres up to June 30, 2019 without additional charge.
| | | | | |
| --- | --- | --- | --- | --- |
|   |  Number of titles (current) |  List Price |  License |  Collection Price |
|  All Non-Fiction and Poetry | ~220 |   $4,893 |  Perpetual Access Single-User |  $4,500 |
Browse Contents